2019 Kia K900 Walk Around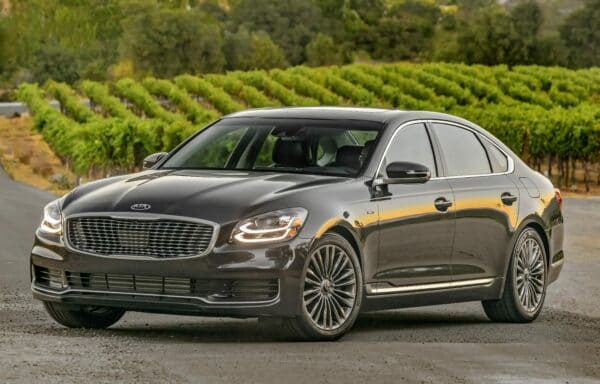 Kia has always done a brilliant job of reinterpreting traditional luxury looks. Now it can move them smartly ahead, too. To some at least, including probably K900 buyers, the new car could pass for a Jaguar XJ.
It's more carefully drawn and handsome than before. It tries very hard not to be polarizing, and it doesn't, which also makes it less distinctive than the smaller Stinger.
Interior
The cabin, however, does indeed stand out, with all the glamour and some of the opulence of a Mercedes. It dazzles even in low gloss. The fit and finish is nearly perfect. It boasts a whole cow's worth of leather. The dash is a seamless flow of wood, with wide digital displays and big speakers. Storage space abounds for small items.
It's exceptionally comfortable, with wide front seats having heating, cooling, and more standard and optional adjustments than you can keep track of. Click Sport mode and feel the driver's seat grip you to hang on for the ride.
The K900 sports 36.6 inches of rear seat leg room, with the same heating, cooling, and power adjustment (optional). Also optional is rear climate control.
The trunk is 15.3 cubic feet, about average for a full-size sedan.