2019 Kia Sedona Driving Impressions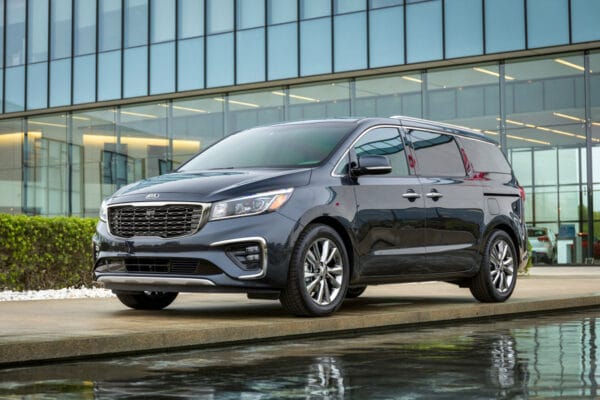 The Sedona's 3.3-liter V-6 makes a reasonable 276 horsepower but it still works hard to overcome the Sedona's weight of about 4,500 pounds. It can run out of passing power in hilly terrain. It can tow up to 3,500 pounds, however.
The Sedona's strongest dynamic feature is its ride, which is soft, supple, and well composed. It glides over bumps like a luxury vehicle, and even feels well-damped in lower trim levels, because of the smaller 17-inch alloy wheels. The 18-inch wheels on the EX and SX deliver a bit firmer ride because their tires have less sidewall. It handles predictably, but it's no canyon carver.